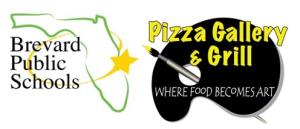 2022 South Elementary Art Fair
The 2022 South Elementary Art Fair competition and exhibition was located at Central Middle School. The fair had two sub-regions for the schools attending: Seagrass and Palmetto. Public and Charter schools from the southern part of Brevard County highlighted the creative talents of their art students, grades kindergarten through sixth grade. The show was a success with students and their families, community members and BPS staff in attendance. In the virtual exhibition you can see a sampling of 2-dimentional and 3-dimentional artworks at the fair. This virtual exhibition displays delightful and thoughtfully articulated artworks from our students for your viewing. Enjoy! Special thanks to our sponsors: Dr. Chad Reddick, Reddick Orthodontics, Universal Orlando Foundation, Al's Trophy and our esteemed judges from Brevard Cultural Alliance and the art fair committee.
The show advances automatically, but you can also click-and-drag to the left or right to browse the artwork.